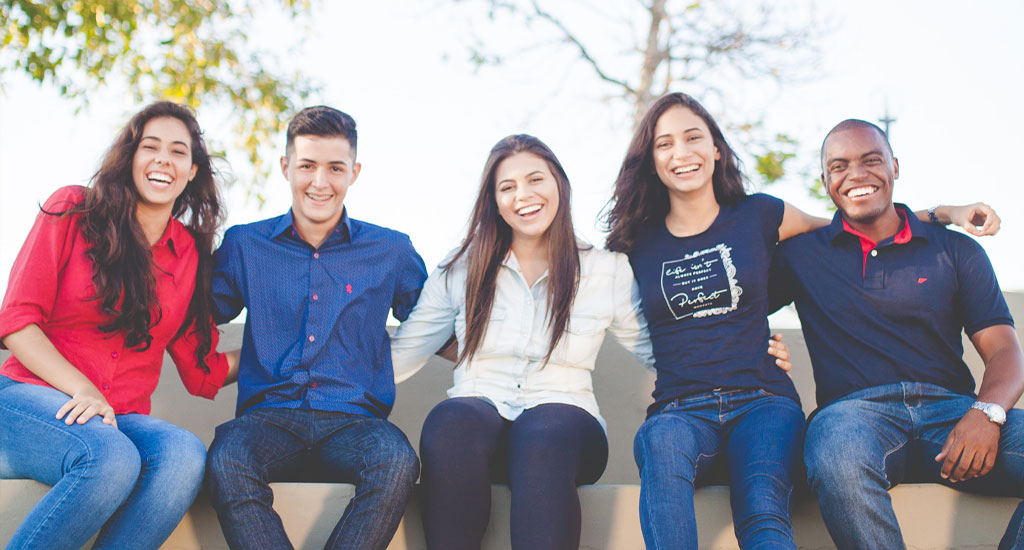 4 Ways To Make Yourself Irresistible To Employers
Ok, this is it. The day they kept talking about all the way through school, college & university. The day they finally send you out into the big, bad world to find your first full-time, grown-up job.
The only problem is, there are tens of thousands of people in the exact same boat as you, competing for the same jobs in the same businesses all over the country. So how are you going to stand out from the crowd? (panic ensues)
Relax! That's what we're here for! We've compiled a hit list of 4 things you can do that will have those employers falling at your feet:
1) Technology Is Your Friend
Ok, we're just going to say it like it is. The days of using CVs to apply for jobs are numbered. You simply can't accurately judge the character of a person or the quality of their work by looking at a few words on a page. It's so 1998.
NotACV.com has created an even playing field for all candidates by removing unconscious recruitment bias and allowing you to be your truest self. We only show employers your skills, your personality, and your potential, because that's what matters most.
We also have an incredible graduate community where you can meet and share advice with your peers, and a knowledge bank filled with helpful blogs (like this one) to make sure you're at the top of your game.
2) Be A Unicorn
Employers and hiring managers receive thousands of CVs and online applications each year, and most of them contain the same ol' buzzwords about being a "passionate and dynamic individual that works well individually or within a team". Yawn.
If you truly want to stand out, you need to be memorable. Think about what you can do to make sure an employer doesn't forget you. Could you send them a personalised thank you video after an interview? How about mailing a giant cookie to the office? It really doesn't have to be extravagant, but don't be afraid to get creative.
Top Tip:
In an increasingly digital world, sometimes a handwritten follow up note can go a LONG way. I'll leave that information with you…
3) Build Your Personal Brand
Personal branding has exploded in recent years, particularly on platforms like LinkedIn and TikTok, which still have astronomical organic reach. Employers are always on the lookout for people who can bring a ready-made engaged audience with them to help boost their online presence.
You'll also likely change jobs several times during your career, and when you do, your personal brand is one of the only valuable things you can take with you each time. So yeah, LinkedIn isn't just for dusty accountants any more. There are 18-24 year olds who have landed dream jobs simply by putting themselves out there authentically and unapologetically.
4) Do Your Research
This is essential before every interview. Employers are always eager to see who has done their due diligence on the business. They also love talking about how great they are. Being equipped with a handful of personalised questions is a great way to show that not only have you gone above and beyond with your prep, but that you actually have a genuine interest in the company. Instant rapport builder.
Top Tip:
Don't let the first question you ask be about holidays, though. It makes it look like you're trying to escape before you've even started.
Try to incorporate one or more of these into your pre-interview preparation and you'll soon have employers swarming to you like moths to a flame.
Still feeling a little anxious? Check out this blog on how to nail your post-grad job interviews.
Looking for work?
Download the Not a CV app and find your dream job!
Looking for an employee?
Create an account and post your opportunity today!