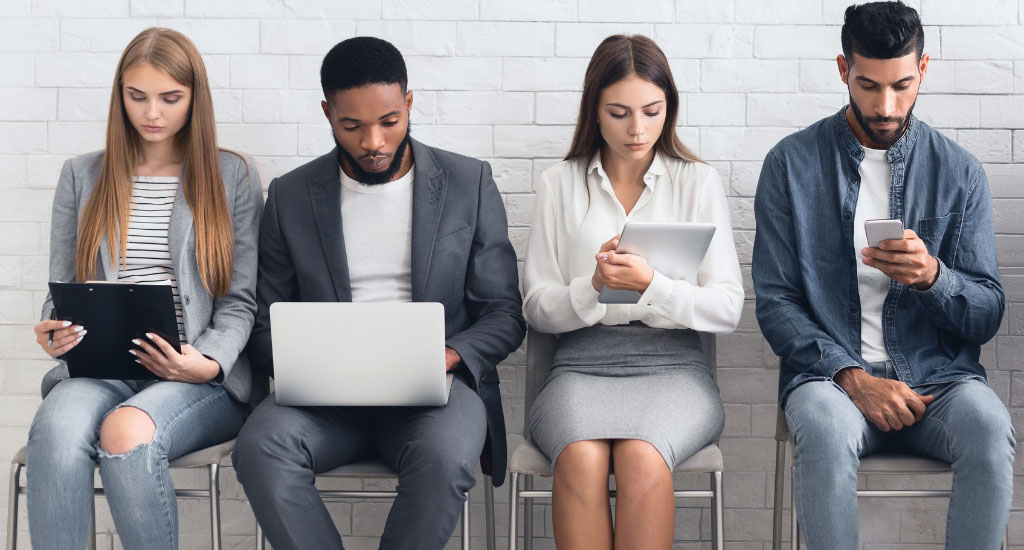 Nail your EVP to appeal to top graduates in 2022 and beyond.
What is your EVP and how do you communicate this to graduate applicants?
Having a strong employee value proposition (EVP) can help you champion graduate recruitment and attract high quality applicants. Right now, graduates are coming out of university with so many options to choose from. It has never been easier to find remote working options and other solutions that allow graduates to design the life they want. Not to mention, graduates are paying closer attention to company ethos, career development, ethics, and culture.
Communicate your EVP well
Build a strong EVP, communicate it effectively, and you will build engagement and interest in your employer brand. You'll drive employee engagement, build the best marketing of all, word of mouth. This will help you stand out above your competition in a crowded market and help attract the best talent to your business.
Define your EVP
EVP refers to monetary and non-monetary benefits you can offer to your graduate applicant. This stems beyond salary and company perks. In today's job market, applicants are looking for companies that can provide them with a good work-life balance, diverse and inclusive workspaces, personal development, and other ways of customising the role to their needs. It is also about your company's values and goes a long way to supporting employees to feeling motivated and delivering their best work everyday. So consider what work and investment you place back into the local community, that can help you stand out from your competition. Graduates are looking for a company that they feel they can belong in.
Developing a good EVP will benefit your company, not only for your graduate recruitment and it will lead to increased employee engagement and retention.
Developing your EVP
Firstly, you need to define your offering and research the expectations of your ideal applicant. Each company will have a different EVP, depending on their size, industry, and other factors. For example, as a SME, you may not be able to offer as many promotion opportunities as a larger company, however, you could offer other ways to support your employees to work with other departments and grow their skills in different areas, whilst keeping their role varied. As a start up, your structure will be flat, but the opportunity is that your employees might have a faster path to seniority and increasing responsibility. On the flipside, as a large corporation, you may struggle to create smaller, close-knit teams and the same camaraderie that comes naturally to smaller businesses.
Start with what you can offer, but don't lose sight on aspects you can improve on and be honest and open about that with graduate candidates. If you are being transparent about what challenges there might be and show that you are working to identify solutions this shows willing to make change. Even more powerful if you are involving your employees in this process.
What do employees want and need?
Next step is to research your target market. Hold interviews with current and past employees to find out what they like and dislike about their experience at your business. This will help to give you a clear picture of what people are saying about the business and how strong your employer brand is. Look to your potential pool of talent and find out their current requirements, some of which will be specific to your industry and others based on current expectations across the board. From here, you can develop an EVP that is realistic to your business, while catering to your ideal talent.
Don't lose sight of this, as with any marketing it is important to bring it back to the challenges that your core client is facing; in this case your graduates. So what are the common challenges that graduates have when applying for graduate roles? What are the biggest issues for them when they first start working? Could you create some content that would help them with this. You want to be developing your brand as a thought leader as well as sharing training that they can benefit from. This helps to keep your brand front of mind. You want them to remember who you are.
Communicating your EVP
Once you have defined and integrated your EVP, don't keep it under wraps! It needs to be constantly communicated within your employer branding to improve your graduate recruitment experience and capture the right talent. Make sure your EVP is clear across your website and social media pages. Job postings, employer reviews all should continue to reflect what you have to offer. Future employees want to be able to have a look under the hood, as much as is possible. Think 'try before you buy' and get creative! Include interviews with employees past or present – no one expects to see a lifer and understands that people move on within or away from companies, although if you put in the right steps you'll see your employee retention grow. Don't offer a polished video tour of the office, showcase something more realistic of life at your company.
Don't forget to highlight your EVP at interview stage too – remember, this is the applicant's opportunity to see whether your company is the right fit for them. Lastly, your offer and the moment you hire talent should fully reflect your EVP and ensure it continues to be upheld and implemented throughout their experience with you. You need to continue to ensure a strong onboarding experience to encourage employee engagement and enthusiasm.
Don't forget, you may need to alter and adjust it to keep up with industry changes and employee demands. Keep an eye on the satisfaction of your workforce and adjust your EVP accordingly.
Graduate pre screening
The time for the CV is over! If you're tired of manually searching through CVs, and want an accurate way to identify top talent, try Not A CV.
Enjoy anonymous applications, a quick screening process using our clever online platform and find those graduates with exceptional talent.
Be matched with graduate candidates that have the ideal personality fit for the culture of your business.
Try our platform risk free! You only pay when you are matched with a graduate you are interested in interviewing with a simple low cost fee.
Make a better choice! Not a CV is clever tech built by recruiters for fast-moving employers. We take the headache out of recruitment through our job psychometric, whole person view and machine learning. Why not join us on Twitter: @notacv and LinkedIn: Not a CV.
Looking for work?
Download the Not a CV app and find your dream job!
Looking for an employee?
Create an account and post your opportunity today!