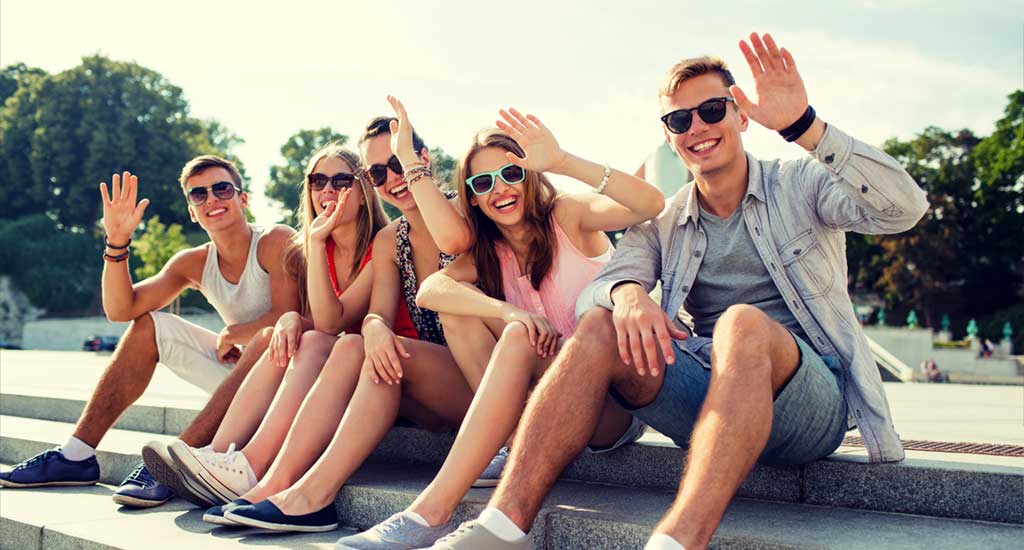 Competing as a New Grad in the COVID-era Job Market
A Complex and Competitive Employment Landscape
As a new graduate in 2022, you're entering one of the most challenging job markets there's ever been. In simpler times, the job market was either generally good or bad, depending on how well or poorly the economy was faring. In either case, there was relative uniformity. This isn't the case now, and if it's confusing to you, it's also confusing to hiring companies. On the very same day, you may see a headline about high levels of unemployment, and also one about talent shortages. Both are true. The market isn't uniformly good or bad, it's 'patchy', and highly dependent on the types of jobs you're looking at, the level of experience required, and the location.
Likewise, there's both good and bad news on other job-related fronts. The salaries you can expect as a new grad are up over previous years, showing that employers are ready to compete for talented people like you. However, the number of applications companies receive for each vacancy are also up. In a survey conducted by the Institute of Student Employers (ISE), companies reported an average of 91 applications for each graduate vacancy. That's 17% higher than the previous year, and a record high since ISE began collecting this information in 1999. This means that it is likely that you're going to face more competition for the job you want.
To sum all this up, if you're feeling anxious and uncertain as you're entering the job market, it's for good reason.
Why So Much Competition?
In previous years, grads really only had to worry about competing with each other for jobs. That's difficult enough, but at least it was fairly clear what they were up against. One cohort, all on a relatively level playing field. The COVID pandemic has changed that for people in your position.
As the pandemic began in early 2020, one survey showed that 26% of final year students lost their work placement, 28% had their job offer deferred or cancelled and 29% lost their job entirely. Graduates in 2021, then, were competing with people who had graduated a year earlier and hadn't found work in their field.
Likewise, you can expect to compete against graduates from 2021 - maybe even some from 2020. Since many of these people weren't able to secure a job in their field, they're essentially considered to have the same level of experience as you. On top of that, data concerning the 'Great Resignation' suggests that as many as one in four people in the UK plan to change jobs, resulting in even more competition for every job, including those at a junior level.
There's not only more competition than before, there's a different kind of competition. That's a difficult reality to graduate into.
What Does the Future Hold?
The news isn't all bleak, though; there is reason for you to be at least cautiously optimistic. According to the Office for National Statistics'most recent survey last November, the UK unemployment rate dropped to 4.3% (compared to 4.8% last June). For graduates specifically, ISE projects hiring to exceed pre-pandemic levels by the end of 2022. They also report that the typical pay for graduates rose to £30,500 in 2021, up by £833 - so your earning potential holds promise, too. As the world emerges from pandemic uncertainty, the outlook for economic recovery shows signs of better days ahead.
Amidst all this good and bad news, there are several things that you can do to improve your odds as you come into this complex and challenging market.
Focus on the Skills Employers Want
No matter what's going on with the economy, there are skills that employers will always value highly in their new hires. These are in addition to the work-specific technical skills you've developed through your studies and training, and they're considered by many people to be nearly as important.
Self-reliance is one of the most valuable; showing that you're proactive and willing to learn will take you far with any company. Similarly, demonstrating your people skills - your written and verbal communication, customer orientation, and your ability to work as part of a team - are valuable in any job. More general 'soft skills' like problem-solving, commitment and dedication, and adaptability all show that you have the potential to be a high performing employee.
You already have these skills; you've used them to get where you are now. As you embark on your job search, put some time into thinking about how you've put those skills to use, and be ready to talk about them in your interviews. In a competitive market, these skills can be your differentiator, giving you a leg up in landing the job you really want.
Consider the Alternatives
All that said, the reality for some people is that they won't immediately be able to find their ideal target job in their field of choice. If you're in that position, don't lose hope. Instead, broaden your perspective. There are options to consider that will serve you well as your career unfolds.
Broadening your perspective could mean several different things depending on your field, and the aspects of your chosen career that are most important to you. It will take a bit of reflection and intention on your part, but the payoff could be significant.
You may have begun your academic career planning to graduate into a role as a software developer for one of the FAANG companies, for example. A lofty but worthwhile goal, to be sure. If you're struggling to find that kind of job right now, there are other possibilities to think about. You might choose instead to target a similar kind of role but in a much smaller company - perhaps in the SaaS or custom development sectors.
From a 'brand' perspective, you might see this as a step-down compromise, but is it really? You'd be honing your skills and developing new ones in an environment where - most likely - you'd have a broader scope of responsibilities, more insight into the full development cycle, and possibly even some exposure to the client or end users. What you might trade off by not having one of the big names on your CV, you'd gain with a different quality of experience on the job.
Consider another example: say you're a new graduate who was planning to secure a junior Human Resources Associate position with a financial services company. If you're finding the market too tight, you might consider taking a position with a recruitment consultancy, perhaps one which specialises in the financial services sector.
This could once again be viewed as a 'consolation prize' of sorts. When you've had your sights set on one kind of future, it can be difficult to accept something different in its place. Look at the upsides, though. In taking this kind of position, you would gain hands-on experience in one critically important aspect of HR - talent acquisition. You'd develop an expansive knowledge and understanding of the various positions across financial services organisations and what each of those positions does. And if that weren't enough, you'd be building a network of valuable contacts which could be the key to landing the job you want, when you make your next career change.
Bottom line is, if you're struggling to find a graduate or entry position in the sector that you had originally set your eyes on – not all is lost. Redirect yourself into similar fields that can evidently help you get to your own end goal. You will also find that along the way that you have gained invaluable skills and experience under your belt.
In Closing
The job market you're entering is complicated, competitive, and challenging in ways we've never seen before. The factors that have created this reality are - one hopes - soon to be behind us. In the meantime, however, you can improve your chances of success by focusing on the high-demand transferable skills employers want in their new employees, by being open and adaptable in your chosen field of work, and by building the real world experience that will take you far, once these complex times are behind us for good.
If you're looking for potential employers who value your soft-skills, personality and motivation, sign up to Not a CV. With our game-changing app, we will match your profile with job opportunities that reflect your ambition, skills, experience and personality.
It is our mission to eliminate recruitment bias, and give you a fair selection opportunity by removing the need for the traditional CV, accentuating your strengths and potential to employers, and giving you the chance to stand out from the competition.
Looking for work?
Download the Not a CV app and find your dream job!
Looking for an employee?
Create an account and post your opportunity today!