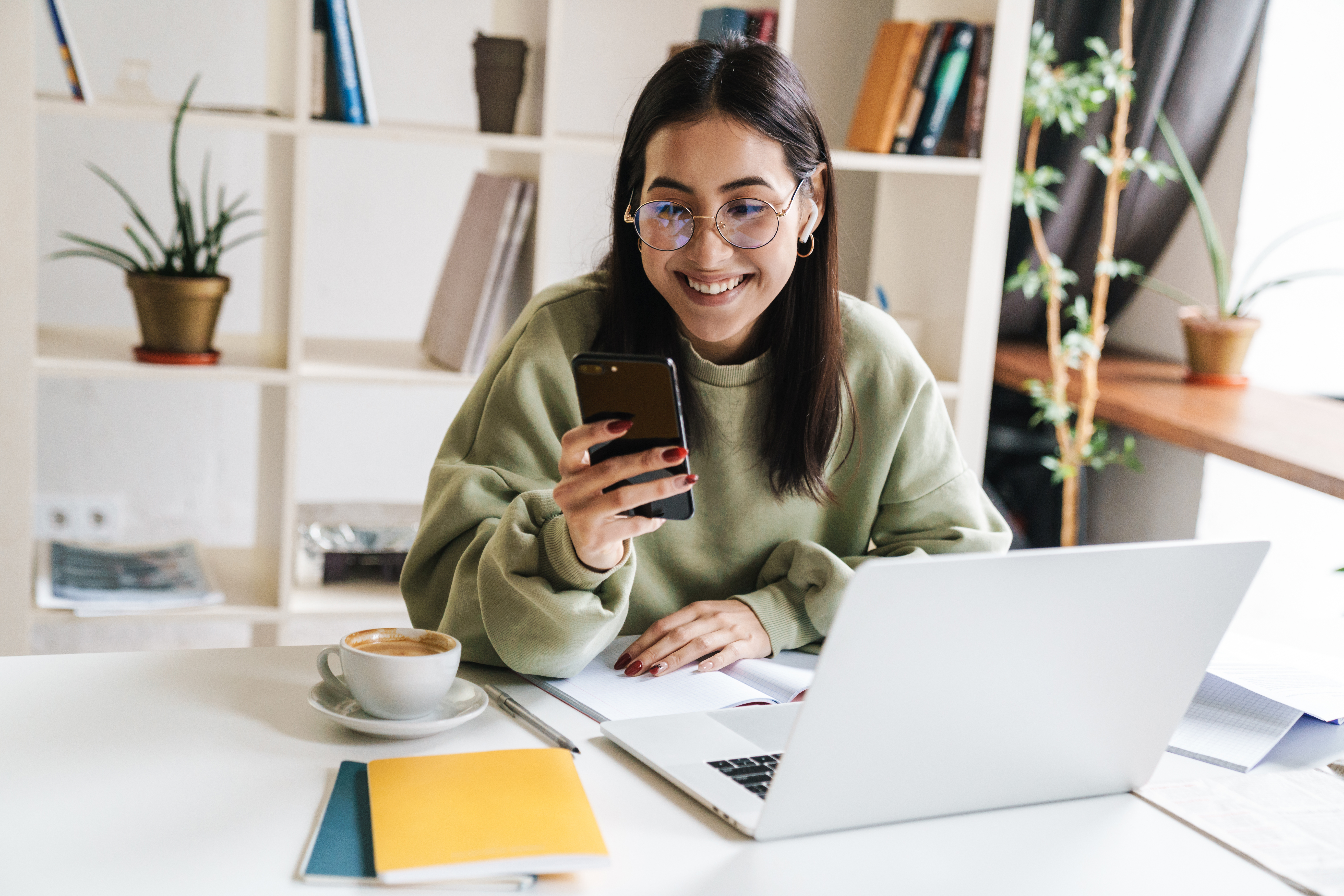 Building Your Personal Brand, 5 Top Tips
Your personal brand, have you ever thought about that, we bet it's not something that's been high on the agenda as you and other graduates across the country come to the end of your education. However, what you'll find is your personal brand is how you're perceived in the professional world. Prospective employers will seek it out and try to learn about you even before you sit across a desk or as has become the norm these days, whilst you sit at home in your best home workwear. Feel free to insert the meme of the new smart casual look (you know professional above the waist and jogging bottoms underneath).
In this article we're going to give you our 5 top tips on how to create and use your personal brand to grow your career.
Understand your audience
Let's start with the first part of the personal brand building equation, understanding your audience. Who are you trying to communicate with, what response are you trying to elicit, where does your audience spend most of their time and how can you reach them?
As a graduate, these are all important questions you need to ask yourself when looking at your audience. You need to have a firm handle on the questions above. The professional world isn't as rigid as you may have been led to believe. You need to understand what your audience does online and then ensure you're as relatable as possible. Remember, you and only you are responsible for the content you put online about yourself.
The last point above is particularly important when it comes to social media. Of course your social media presence isn't a reflection on your ability to perform the job role. However, don't be fooled into thinking prospective employers won't take a look at your social profiles. Ensuring you check your messaging and privacy settings is important during the job search.
For example, LinkedIn should be used to showcase your image in a very professional manner. It's probably the first place an employer will look for you online, making sure you project a professional image is highly important. Use LinkedIn to showcase your knowledge on your chosen career. Commenting on trending posts and taking part in group discussions shows you're actively participating in the community and can hold your own with other professionals. Other platforms are fine to be treated as more personal online profiles, but it's still a good idea to un-tag yourself and delete any posts that make you go 'oh why did I do that?!'.
Be conscious of what you post online, social media has the power to paint a picture about you before you get the chance to impress anyone in an interview. Your personal brand and social media are one in the same thing, it's your shop window to showcase who you are, make sure you project the correct image.
Be Honest – know what you don't know
This should be a rule of life right?
Being honest is the single most important facet of your professional career. It sounds simple but let us explain in a little more detail. When you start out in your professional career, if we can give one bit of advice, it's to ensure your yes, means yes and your no, means no. simple. It should be a value
you've already followed throughout your educational journey. As a graduate you want to ensure when you step into the big wide professional world, you're aware of what you don't know.
When you transition into your new work surroundings you'll be faced with loads of challenges. Some you'll be familiar with and some not. The trick is to ensure that when you're faced with those challenges, that you're honest with yourself and your colleagues. Your new job will come with a whole host of new responsibilities, you'll have experience with some of them, some you may not, some you might not have even heard of before.
To ensure you start your professional life on the best foot, be honest from the moment you have your first interview. Speak candidly about what your strengths are and if there are things you're unsure of, just be straight and say you're not up to speed, but you'll learn and ensure you get there. Turn a negative into a positive and showcase your willingness to learn and adapt. Honesty really is the best policy and it's a quality your future employer will value immensely.
Network (Build a professional network of connections)
We're not really fans of that term, we'd rather call it connecting. Connecting with like-minded individuals and professionals. You'll learn a lot from connecting with people in your professional sphere. Connecting is all about building your understanding, understanding of new ideas, understanding of how people conduct themselves and exploring new opportunities for your career.
It's all about learning, you need to be like a sponge when you start to connect with other professionals. For example, if you're a UX designer, you'll want to create a profile on Behance, a platform for UX designers to showcase their skills and get inspiration from others. You can connect with designers from across the world, share ideas and get advice on how to tackle certain projects you might need help with. Looking at things from a different perspective can open your eyes to new ways of working or finding solutions quicker in future. Find similar platforms related to your career, use them as an extra resource that you can continually tap into when the need arises. Those contacts you make within them will serve you well as your career progresses, you'll soon find you go from being the one learning to being the one imparting wisdom onto the next generation.
Building connections can also help you build confidence in yourself and your ability. Finding support from other subject matter professionals can help your social skills, and help you get out of your comfort zone to explore your abilities further.
Your connections are powerful, the more meaningful connections you make the more people start to take notice of you. As your career grows you'll see a correlation between your connections and your career path. You never know one single connection could change your career forever. Be mindful, make the right connections, ones that add value to your career and help to make professional life easier, as mentioned, they may even open doors for you in your career.
Research your chosen industry
Once you've decided on you chosen career path, seek out the experts in that field. Find out who they are and where they spend their time online. Look at what they do, how the contribute and what they contribute to their chosen platforms. Search out their social media profiles and find out if they have blogs or sites of their own. Look at how they portray themselves and follow their activity.
Use the information to keep your finger on the pulse of your chosen career, find out what's new and what's being talked about. Look at extra learnings you can take away from what the experts are talking about. This can help add extra strings to your bow, take a look at online courses to
understand more about what you read and learn how to expand your skillset. This can be invaluable in helping to make yourself stand out and showcase your abilities against other graduate applicants.
Ask for feedback
It really is as simple as that, ask for feedback, find out what you did well in an interview and what didn't go so well. Use that feedback to build on how you perform in subsequent interviews and adapt to different interview styles. It also showcases a willingness to learn and an ability to take constructive feedback and use it to your advantage, it's also a great way to track your own progress.
From an online perspective, speak to your connections, ask for feedback on what you're doing online and how your personal brand is portrayed. You'll never know what others think if you don't ask for feedback. We've mentioned connecting with others in your industry, use them as a sounding board, ask them questions on what their opinion is of what you're putting out there. Get them to help you craft a more rounded presence online, take that feedback to hone your tone of voice and develop your own online style and personality.
Conclusion
In closing if we can leave you with a few final thoughts, we want to say that there isn't a magical fix or formula to creating the best personal brand in the world. The mix of channels and activities you'll need to include are all dependant on your chosen industry. Find the best mix that works for you and one that you're comfortable with, you can always expand as you become more confident with your career path and understand more about your professional self.
The 6 areas we've touched upon here would be great in your personal brand mix, ultimately your personal brand should be the closest reflection of you as possible. Future employers will look to find chinks in your armour so they can dig deeper into them when you're face-to-face with them in an interview. So use this chance to make your shop window the most attractive it can be, after all you, your skills and ability are what make you different from the other candidates applying for the same role.
Looking for work?
Download the Not a CV app and find your dream job!
Looking for an employee?
Create an account and post your opportunity today!